About Lo
I was born in Mainland China, grew up in Hong Kong, and lived in Canada for 9 years. I have worked with individuals, couples and families since 1998, both as a social worker in Hong Kong and as a Marriage and Family Therapist in Canada. I am now teaching Counseling and Social Work at the City University of Hong Kong. It is my curiosity and fascination about cultural differences and my eagerness to learn and to understand life through different individual and cultural lenses that encourage me to continually explore the dynamics in interpersonal relationships and our relationships with the universe.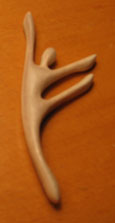 The opportunities to experience cultural and language differences in my life have nurtured my adventurous personality. I find it very rewarding to work together with individuals and families who are attempting to make changes to better meet their needs.
As a Clinical Member of the American Association for Marriage and Family Therapy and a Registered Social worker in Hong Kong, together with my four years intensive training in the Master's degree program of Marriage and Family Therapy at the University of Winnipeg and ongoing clinical supervision with AAMFT approved supervisors and colleagues, I am equipped to provide counseling with professional knowledge and skills which supplement my personal strengths.
If you are curious about how I work, and are interested in exploring your path and yourself, please contact me for a free 10 minute phone consultation, and we can discuss how I can be helpful to you!